Seoul, the Capital of Korea

Seoul is the capital and largest metropolis of Korea. Home to over 10 million citizens, Seoul is one of the largest cities in the world. Renamed after the independence of Korea in 1946, the word "seoul" is derived from a Korean word meaning "capital city". Seoul is roughly divided into northern and southern halves by the Hangang (River) and is surrounded by vast mountain. This fast-paced and high tech city embraces both tradition and modernity, making it a very unique city.
The History of Seoul

Situated at the heart of the Korean Peninsula, Seoul has always been an important strategic point in terms of defense and economy through the centuries, from one kingdom to the next. The three kingdoms of Baekje, Gogyuryeo, and Silla (BCE 57 – CE 688) all fought over the area that is now Korea's capital. Indeed, whichever kingdom claimed Seoul became the dominant power. The Joseon Dynasty (1396 – 1910) declared Seoul its capital, a role that Seoul still plays to this day.
Seoul, the Gateway to Asia and Europe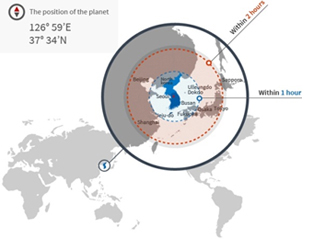 The Korean Peninsula lies in the center of Northeast Asia. The coordinates of its capital Seoul are 37.34° N, 126.59° E, a spot slightly nearer to the Yellow Sea. Seoul is within 3 hours' flying time from 43 cities with a population of over one million people. Korea's location between China and Japan has been the nation's geographical advantage
City Center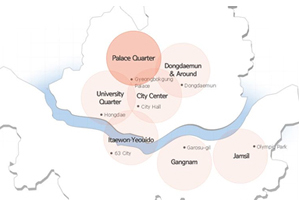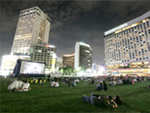 The City Center, home to City Hall and major destinations, is located in the heart of Seoul. Take a romantic stroll through one of Seoul's most beautiful paths. Deoksuhung's Stone Wall Path, then go shopping at Myeong-dong or Namdaemun Market. When the sun sets, head up to N Seoul Tower for the most stunning nightscapes of Seoul.
Dongdaemun & Around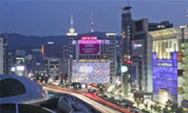 Shopping, nature, and food – all-in-one. Go on a romantic stroll through Iwha Art Village and Naksan Park then go all-night shopping at Dongdaemun Market, the fashion town that never sleeps. Enjoy live outdoor show at Marronnier Park or a musical theater performance at any of the 90-some theaters at Daehak-ro, the performing arts Mecca of Seoul.
Palace Quarter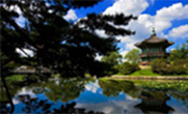 Visit the Royal Palaces, Jong-no, Insa-dong, and Bukchon, all of which safeguard the 600 year history and culture of the Joseon Dynasty. Experience the life of a Korean royal family at Changdeokgung (Palace), then take a stroll through Bukchon Hanok Village, where hundreds of traditional homes create a charming ambiance.
University Quarter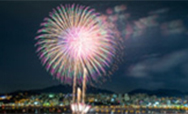 Home to several major universities, the area is packed with masses of bars and budget restaurants. Hongdae is famous for its indie culture, creative arts scene, and clubs; Shinchon is an extension of Hongdae loaded with budget nightlife options; Ewha Univ. Station area is loaded with boutique stores and cafés, predominately for female customers.
Palace Quarter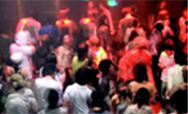 Itaewon is Seoul's – or Korea's for that matter – most exotic neighborhood, and is the place to go for just about any international cuisine and for non-Korean style nightlife. Yeouido is home to Seoul's most prominent landmarks, including 63 City, IFC Mall, and the Noryangjin Fish Market. Experience the charm of the Han River at the Yeouido Hangang Park.
Gangnam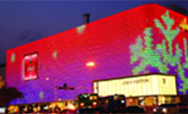 Popularized by Psy's Gangnam Style, Gangnam refers to a part of Seoul situated on the south side of the Han River, and is most notable for high-end shopping, restaurants, unique cafés, and entertainment. Along with Bongeunsa (Temple) and the Banpo Moonlight Rainbow Fountain, Gangnam boasts some of the best sights in Seoul.
Jamsil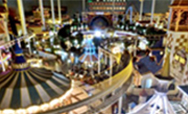 Jamsil is home to Asia's premier indoor/outdoor amusement park, Lotte World, and large green parks. Located around Olympic Park, which was created to commemorate the 1988 Seoul Olympics, are remnants of Hanseong Baekje, an ancient Korean Kingdom that flourished around present-day Seoul from 18BCE-475CE.
For more information about Korea, please visit the Korea Tourism Organization website